4566 Buffer Castings
With its imminent out-shopping it was felt 4566 would look even better sporting a set of Dean style buffers. Only one pair was available so another pair would be required. To have a pattern made elsewhere would have absorbed far too many beer tokens so the pattern shop at Bridgnorth Loco Works were persuaded to make a pattern set from scratch from one of the existing buffer shanks.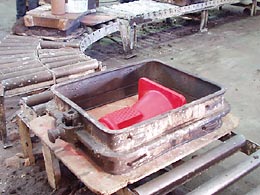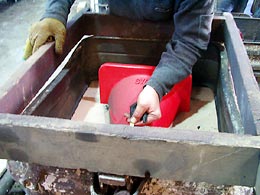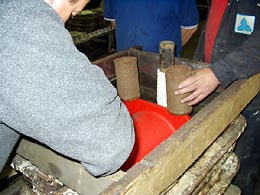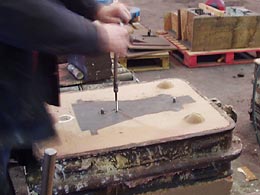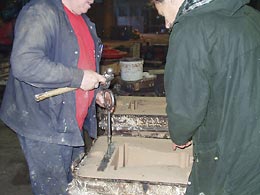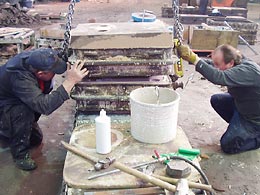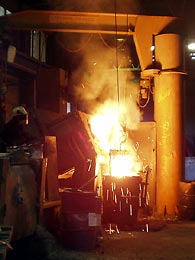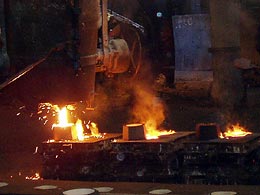 The following sequence shows the moulds and cores being prepared and (to the best of our knowledge) the first Dean buffers cast this century. The patterns and cores have been made by Gordon Woodruff. Bill Sharman took this series of photos showing the casting process at a Sheffield foundry, 7th November 2005 with captions from Brian Oldford.