April 2004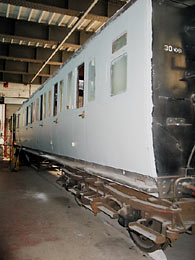 5883 compartment side, filled and primed. April 2004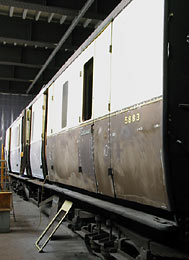 Corridor side, partly stripped with one door sent to Bewdley carpentry shop for rebuilding.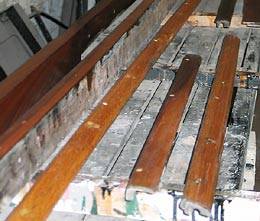 Some of the interior moulding removed for revarnishing.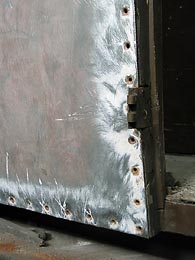 Some 5000 loose and rusty screws have been removed and the holes dowled before fitting new screws.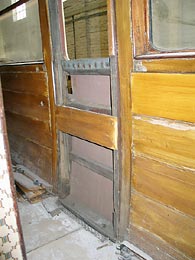 All the doors and locks have required extensive repairs.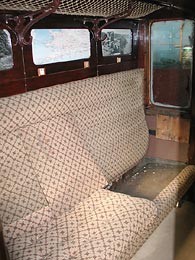 Work underway in one of the compartments.