A corridor composite completed to bow-ended profile in August 1928 in a build of 56 vehicles to Lot 1382, diagram E132. It consisted of four 1st class compartments seating 24 and three 3rd class compartments also seating 24. There were toilets at each end and doors to each compartment on the non-corridor side. It was acquired in 1972 when based at Bristol and had been patiently waiting in the queue for restoration which is now complete. As the only vehicle of its type remaining it is of historical importance.
Restoration was complete during 2020 with its first runs in Decemeber 2020. The full story of 6045's restoration can be found on the 6045 restoration page.
<<previous Stock List next>>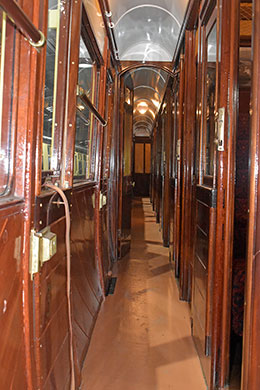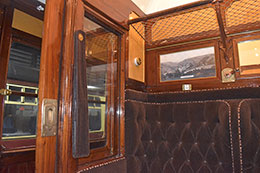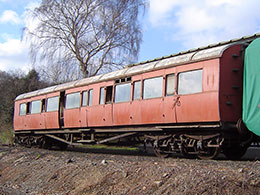 6045 alongside Kidderminster carriage shed before restoration commenced, February 2005. Photo: Colin Jenkins.